Defy Being Categorized. Embrace Your And. Change the World.
If your answer to "What do you want to do with your life?" is a run-on sentence, you'll fit in great here. Because real change and true leadership come from people who can imagine a greater future for themselves. People who can think critically and creatively. People who can harness their power and help the world. People like you and your peers at Nova Southeastern University's Halmos College of Arts and Sciences.
NSU faculty will help you understand and care for our planet and its people by embracing the sciences, the arts and a passion for the humanities. Along the way, you'll create your own unique career pathway that goes beyond the one-degree-equals-one-type-of-job equation. Make your mark in a world of possibilities by joining this generation of leaders.
Bring your aspirations, and leave with a well-rounded set of skills that will give you a career edge in any industry.
I own a graphic design company called Lorea Creative Studio, and I owe this success to my professors. They gave me the knowledge and boost of confidence I needed. And my courses in social media and strategic communication shaped my approach to design.

BIANCA G. / ENTREPRENEUR AND COMMUNICATIONS ALUMNA, 2019

300 more young sea
turtles made it to the
surf line this year

A Writing Center that teaches
communication skills that
100% of employers want

$74 million in total annual
grant and research
partnership funding

The NSU Art Museum is building the
broadest collection of art by women and
multicultural artists
Our Mission: Planet + People
It starts with you. Our goal is to develop the next generation of environmentally conscious caregivers who lead with creativity and critical thinking.
That's why we deliver a cross-disciplinary curriculum of the arts, humanities and sciences to help you tap into your passions to create your own path.
Degrees and Programs
Find your unique journey to a fulfilling career. From anthropology to zoonotic genomics, our programs offer hundreds of possibilities.
Indescribable Careers Start Here
The world needs more people who think like Guy Harvey, Ph.D. – philanthropist, entrepreneur, conservationist, scientist and artist.
You know his art. You've seen his apparel. Now read the inside story about how NSU Halmos College of Arts and Sciences created our model to inspire the next Guy Harvey. We exist to educate multifaceted, multitalented people who will define our culture, planetary caretaking, scientific inquiry and commerce for the future.
You've Gotta See It to Believe It
Drop in, and check out our stunning Oceanographic campus.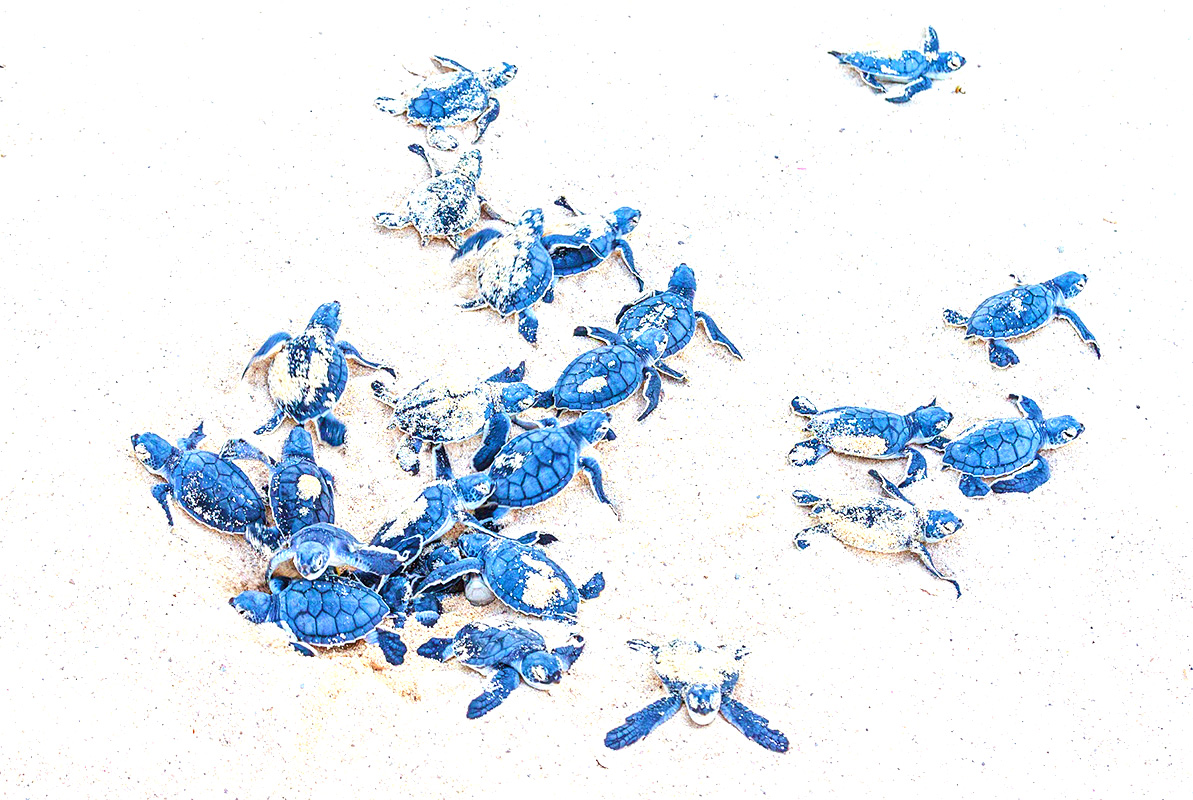 See the Impacts We Make in Florida and Beyond
The driving force for our efforts at the NSU Halmos College of Arts and Sciences is to make a positive impact on our community in South Florida – and the world more broadly. From marine sciences to mathematics, programming focuses on issues of impact, both globally and locally.
You and NSU – the Sky's the Limit
Your support and involvement helps us create, investigate and improve the world around us. Join us in our passion to bring out the best in our students, our society, our environment and our economy.