NSU Researchers Are Ambassadors for Sea Turtles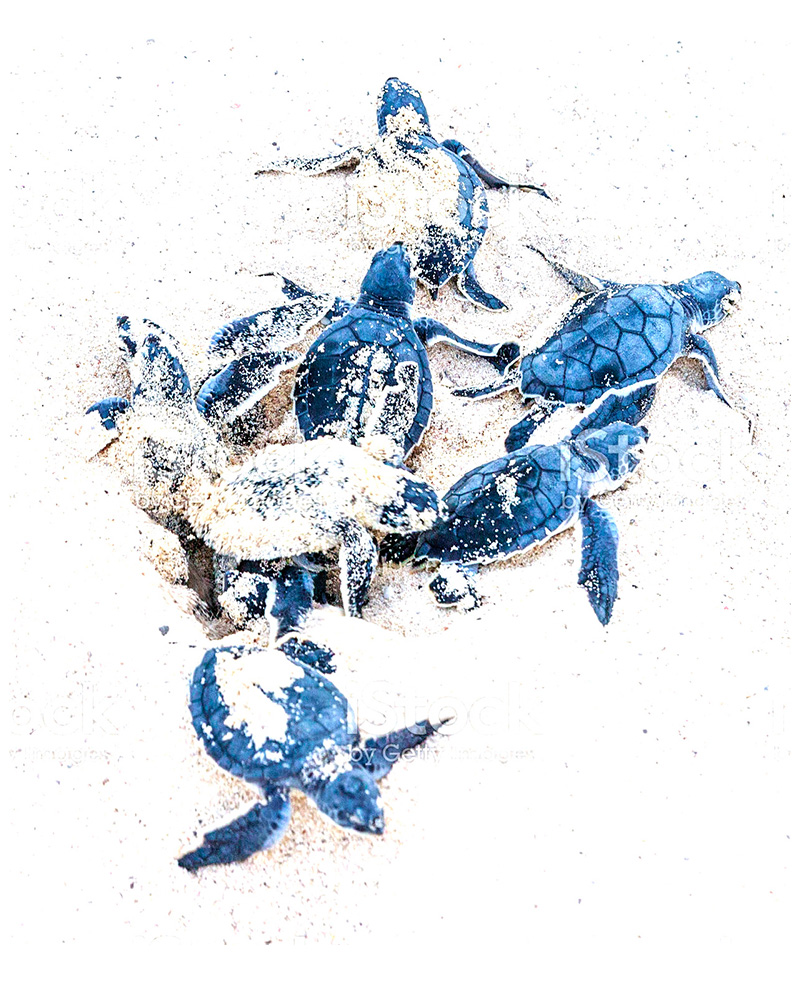 In fact, the Nova Southeastern University Halmos College of Arts and Sciences has managed the local sea turtle conservation program in partnership with Broward County for more than 30 years. Our team of researchers and volunteers monitor 24 miles of coastline to track nesting activity for three endangered or threatened species.
As a student participant in our sea turtle research, you can contribute to laboratory studies, field studies and educational efforts through the Marine Environmental Education Center (MEEC) or assist with our surveillance and tracking.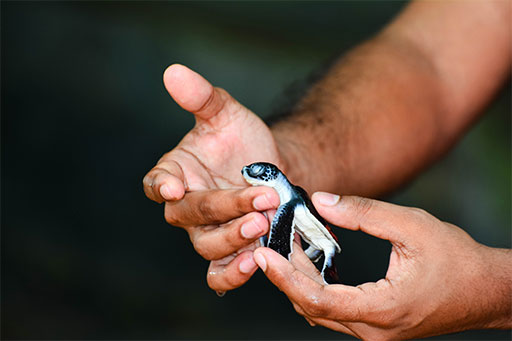 Explore the MEEC
The work to educate our community on the importance of our marine environment never stops, even when the world pauses. During the pandemic, Derek Burkholder, Ph.D., and his staff created classroom resources and sent our educational green sea turtle ambassador, Captain, out into the community while the center was closed to visitors. But the MEEC and Captain are now open for visitors!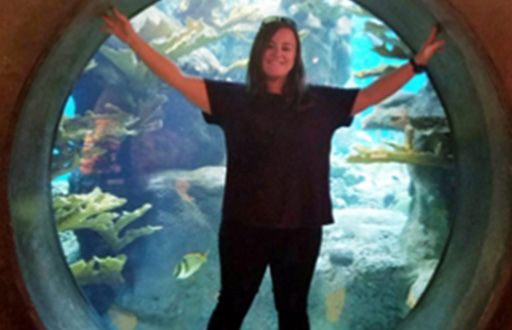 Student Spotlight: Taylor Apter, M.S. in marine science candidate and volunteer coordinator for the MEEC
Taylor graduated with a Bachelor of Science degree in marine vertebrate biology from Stony Brook University. Her passion for scuba diving and marine biology brought her to the warmer weather of South Florida.
Taylor is currently pursuing her Master of Science degree in marine science at the NSU Halmos College of Arts and Sciences. She serves as the volunteer coordinator at the MEEC, as well as pursuing her thesis research on trophic dynamics and heavy metal contaminant levels in threatened northern sea otters in collaboration with Associate Professor Amy C. Hirons, Ph.D.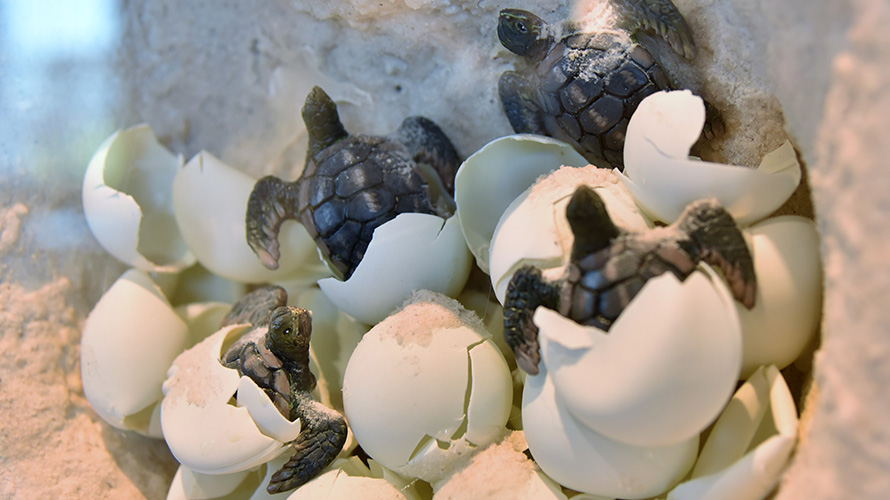 Our Sea Turtle Research
The coastline of Broward County, Florida, where Nova Southeastern University is located, provides critical nesting locations for three important sea turtle species.
Our team of NSU researchers and volunteers monitor the entire coastline of the county – from Deerfield Beach in the north to Hollywood Beach in the south. The goal of the program is to provide daily monitoring of nesting activity for the loggerhead sea turtle (Caretta caretta), green sea turtle (Chelonia mydas) and leatherback sea turtle (Dermochelys coriacea).
Learn About the Broward County Sea Turtle Conservation Program
How You Can Get Involved in Our Sea Turtle Research
As a student at the NSU Halmos College of Arts and Sciences, you can participate directly in our marine biology research and conservation efforts through volunteer opportunities, student organizations, research assistant positions and your own studies. Get in touch with us for details.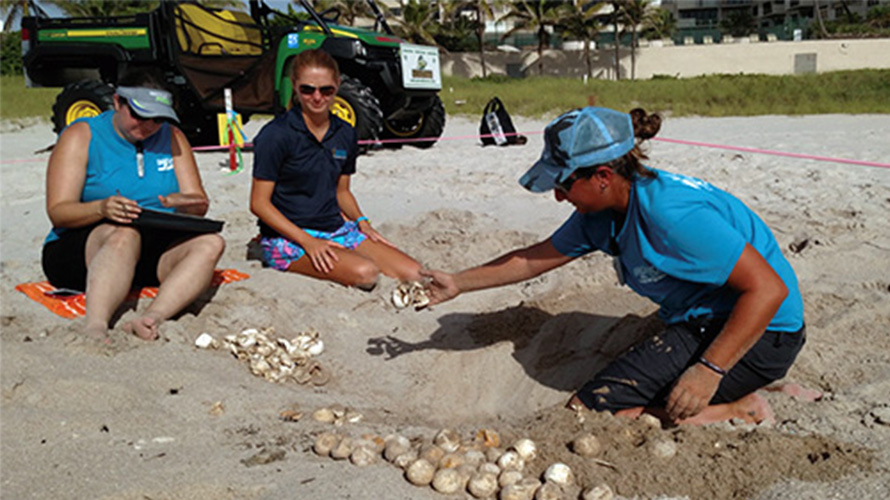 You and NSU – the Sky's the Limit
Your support and involvement helps us create, investigate and improve the world around us. Join us in our passion to bring out the best in our students, our society, our environment and our economy.