Dive Deep into Your Research Interests
You're ready to take your interest in marine environments to the next level. Nova Southeastern University's Ph.D. in Marine Biology/Oceanography prepares you for further research on a selected topic of importance in the ocean sciences. You can focus on marine biology or physical oceanography, aligning your interests to your personal and career goals. 
NSU has an entire campus and marina devoted to the marine studies—the NSU Guy Harvey Oceanographic Center is one of the largest facilities in the U.S. dedicated to research and the conservation of marine life. The campus is also home to a library with more than 17,000 print volumes. There's also an online collection that currently contains more than 3,600 e-journal subscriptions to marine/ocean specific titles, as well as access to academic ebooks and research databases to help you achieve your goals. 
NSU is also home to several institutes including the Broward County Sea Turtle Conservation Program, NSU's Guy Harvey Research Institute, Marine Environmental Education Center, and the National Coral Reef Institute. As a graduate student, you'll have access to expert faculty and leading researchers studying everything from shark movement patterns to coral reef conservation. Upon completion of this program, you'll be prepared for careers in academia, industry, and government.
Quick Facts
Curriculum
NSU's Ph.D. in Oceanography/Marine Biology requires a minimum of 76 credits beyond the baccalaureate. At least 42 credits must consist of upper-level coursework. 
Start Dates
Admissions is on a "rolling" basis with program start dates offered in August (Fall term), May (Summer term) and January (Winter term).
Delivery Options
Classes for the Ph.D. in Oceanography/Marine Biology are offered at NSU's Oceanographic Campus only.
Tuition
Application Deadline
Fall 2024: Friday, July 19th, 2024, Winter 2024: Friday, November 17th, 2023, Summer 2024: Friday, April 12th, 2024.
Career Outcomes
Geoscientists
$93,580
Median Salary Per Year
Environmental Scientists and Specialists
$73,230
Median Salary Per Year
Hydrologists
$84,040
Median Salary Per Year
Source: U.S. Bureau of Labor Statistics
Admissions Requirements
For Ph.D. applicants, previous degree(s) should be in the area of mathematics (for Physical Oceanography) or an appropriate area of the natural sciences (for Marine Biology). A Master's degree in Biological Oceanography, Biology, Marine Biology, or related science is preferred. Acceptance into the program is effectively provisional for all. The accepted student is a "pre-candidate" until later defense of a research proposal and successful passing of comprehensive exams.
Submit Online Application + $50 application fee
Submit GRE scores (taken within the past 5 years). You may request this from ETS GRE
Submit official transcripts from all attended institutions, undergraduate and graduate
Three Letters of Recommendation
Letter of Endorsement from an NSU faculty member
Statement of career goals (completed within the application)
Note: The NSU Faculty Letter of endorsement is the most important item for the application. The letter will detail the lab you are joining, your proposed research, any applicable pay, how your research will be funded, etc. Without that letter, NSU cannot review your application.
Learning Outcomes
A successful recipient of the Ph.D. in Oceanography/Marine Biology is expected to: 
Understand basic marine biological, chemical, geological, and physical processes to a level sufficient to communicate and collaborate with experts in those sub-disciplines; and to be able to apply this knowledge to issues in research and resource management
Apply the scientific method to define, investigate, and evaluate hypotheses in at least one of these sub-disciplines
Conduct (as guided by, and to the satisfaction of, the doctoral committee and NSU's Halmos College faculty) advanced, original, and independent research that adds to the body of oceanographic knowledge in one or more of the sub-discipline areas
Communicate scientific results and conclusions clearly and logically in a written dissertation and in scientific presentations and publications
The Department of Marine & Environmental Sciences will accept a total of 30 credits from previous graduate coursework. Coursework must replicate NSU offerings in the major field of interest or must be closely related. Transfer credits must be graduate-level from accredited institutions. Students are required to consult with a Program Coordinator regarding the transfer of credit policy.
Students are expected to complete the Ph.D. in Oceanography/Marine Biology within 5 years of full-time study, and within 9 years in the case of part-time students. A minimum of 3 years enrollment in the Ph.D. program is required.
Program Director and Admissions Staff
Bernhard Riegl, Ph.D.
Department Chair & Professor
Department of Marine and Environmental Sciences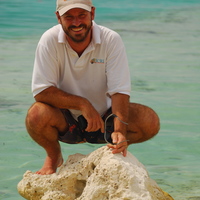 Emma Brennan
Administrative Coordinator
Department of Marine and Environmental Sciences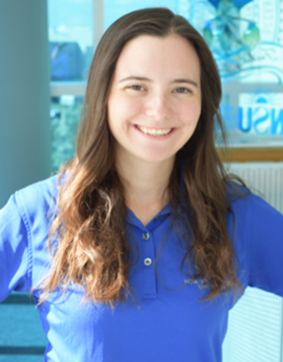 You and NSU – the Sky's the Limit
Your support and involvement helps us create, investigate and improve the world around us. Join us in our passion to bring out the best in our students, our society, our environment and our economy.