Researcher, Conservationist, Artist and Entrepreneur – and friend
to NSU
Guy Harvey's relationship with Nova Southeastern University and the NSU Halmos College of Arts and Sciences started decades ago with the opening of NSU's Guy Harvey Research Institute. His work graces an instruction space in our Oceanographic Campus and the atrium of our University Center. He frequently shares his insights with our Communication, Media and the Arts or our Marine Science students. And he's also the inspiration for our multidisciplinary educational approach. Because the world needs more thinkers like Guy Harvey, Ph.D.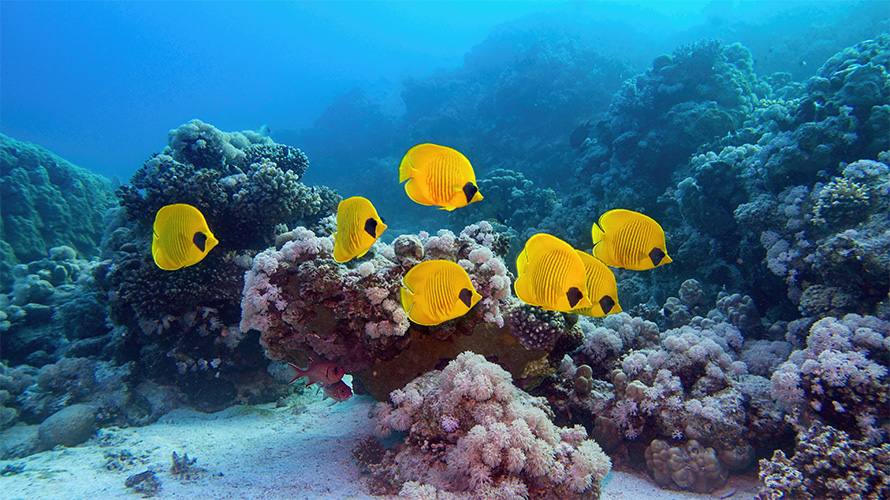 Guy Harvey Retail Funds Conservation Efforts
As an artist, Guy Harvey has created a diversified retail operation. In fact, the Guy Harvey Ocean Foundation is partly funded through sales of Guy Harvey's apparel, artwork and decor. It's a consistent way to give back to healthier oceans while bringing more beauty into your life.
Shop Guy Harvey
The NSU Guy Harvey Research Institute
NSU's Guy Harvey Research Institute conducts some of the most extensive fish species and shark tracking operations throughout the world. Other major projects include mapping the seascape around North, Central and South America, as well as historical and genomic research on important marine species.
Visit NSU's Guy Harvey Research Institute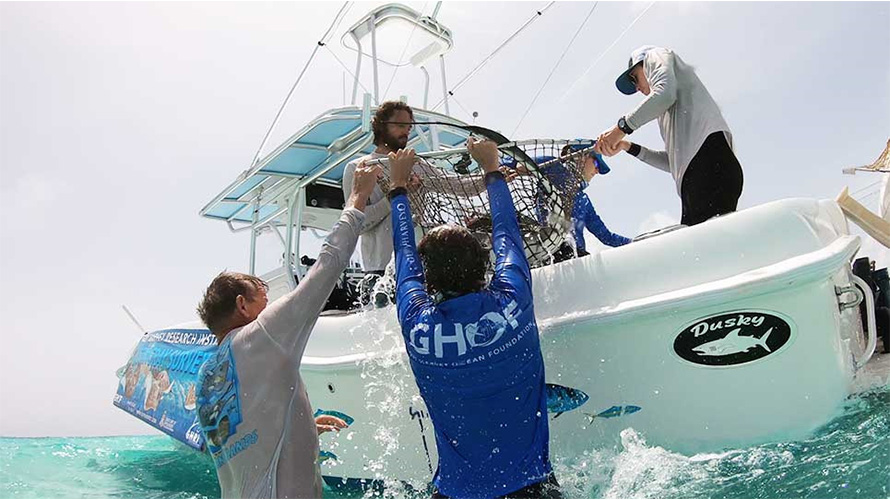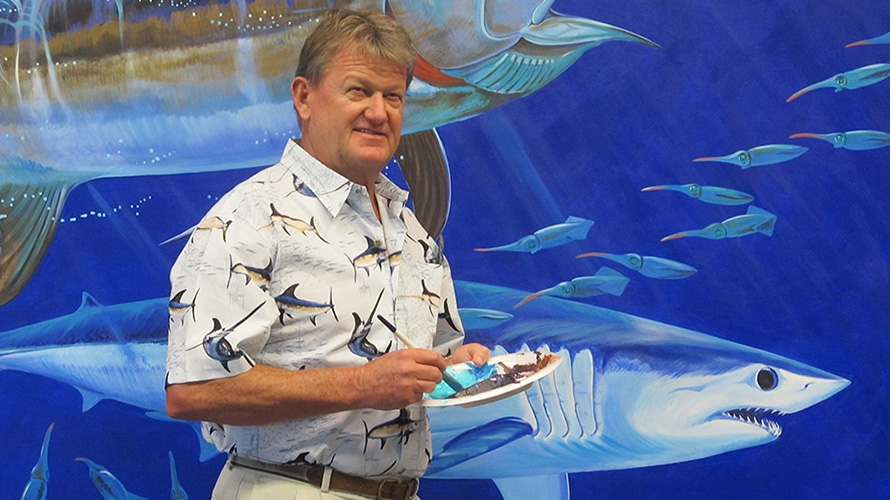 Guy Harvey Artwork at NSU
Several large-scale and small-scale works of Guy Harvey grace the NSU grounds and buildings – in Davie and at our Oceanographic Campus in Port Everglades. See them online, and then schedule a visit to see them in person.
See Guy Harvey's Artwork
You and NSU – the Sky's the Limit
Your support and involvement helps us create, investigate and improve the world around us. Join us in our passion to bring out the best in our students, our society, our environment and our economy.