Deep-Sea Biology Laboratory
Researcher
Tamara Frank, Ph.D.
Professor
Digital Curriculum Vitae (CV)
Click here to view the works and career accomplishments of Tamara Frank.
Research Focus
Visual physiology of deep-sea animals; zooplankton ecology, with emphasis on effects of downwelling light on their daytime distribution patterns and vertical migrations.
Research Activities
Examination of plankton biodiversity, particularly over coral and other hard-bottom communities
Visual physiology
Deep-sea ecosystems
Bioluminescence
Vertical migrations of macrozooplankton and micronekton
Effects of oil spills on deep-sea crustaceans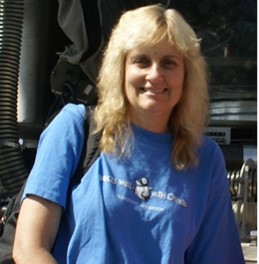 "What happens in the deep sea affects everything that happens on the surface, and what happens on the surface affects what happens in the deep sea. You can't influence one part of the ecosystem without impacting the global ecosystem."
-Tamara Frank, Ph.D.