Manage Conflict with Confidence and Impact Positive Change
Conflict is an unavoidable part of life. How you approach and manage it makes all the difference. Nova Southeastern University's M.S. in Conflict Analysis and Resolution program focuses on pragmatic approaches to solving problems inherent in human social relations. At NSU, you'll be exposed to an array of techniques and strategies to help people achieve nonviolent, non-litigious solutions for conflicts that arise on individual, professional, community, national and international levels. 
According to the U.S. Bureau of Labor Statistics, employment of arbitrators, mediators and conciliators is projected to grow 8% from 2019 to 2029, which is a much faster rate than the average for all occupations. NSU prepares you to meet the demand through academic learning, practice, and independent research in conflict resolution theory. You'll have opportunities to study and develop your skills across various social, organizational, and cultural settings. The mediation and negotiation skills you'll gain in NSU's M.S. in Conflict Analysis and Resolution program will make you a highly sought-after employee in practically every field. This program will also prepare you to pursue further doctoral studies.
When You're a Shark, the Sky's the Limit
The world needs conflict resolution more than ever. Communication that helps us collaborate to solve problems and better our environments so we can thrive within them is a critical competency for today's professionals. Get to know some of our graduates that completed a graduate degree in Conflict Analysis and Resoultion and went on to do great things. 
Quick Facts
Curriculum
NSU's M.S. in Conflict Analysis and Resolution is 36 total credits to complete.
Start Dates
Admissions is on a "rolling" basis with program start dates offered in August (Fall term), May (Summer term) and January (Winter term).
Delivery Options
Classes for the M.S. in Conflict Analysis and Resolution are offered at NSU's Fort Lauderdale/Davie campus and online. You may enroll as a full-time or part-time student. Virtual students are required to attend two Residential Institutes per academic year.
Tuition
Application Deadline
Summer 2021: 
April 15, 
Fall 2021: 
July 17, 
Winter 2022:
 

November 15
Career Outcomes
Arbitrators, Mediators, and Conciliators
$66,130
Median Salary Per Year
Ombudsman
$57,512
Median Salary Per Year
Human Resources Specialist
$63,490
Median Salary Per Year
Source: U.S. Bureau of Labor Statistics
Conflict Analysis and Resolution Curriculum
CARM 5000
Foundations and Development of Conflict Resolution and Peace Studies
(CARM 5000 / Credits: 3 )
3
CARM 5040
Communication Dynamics in Dispute Resolution: The Human Factor
(CARM 5040 / Credits: 3 )
3
CARM 5100
Mediation Theory and Practice
(CARM 5100 / Credits: 3 )
3
CARM 5140
Negotiation Theory and Practice
(CARM 5140 / Credits: 3 )
3
CARM 5200
Research Design and Program Evolution
(CARM 5200 / Credits: 3 )
3
CARM 6120
Culture and Conflict: Cross-Cultural Perspectives
(CARM 6120 / Credits: 3 )
3
CARM 6130
Practicum I: Supervised Field Experience
(CARM 6130 / Credits: 3 )
3
CARM 6140
Facilitation Theory and Practice
(CARM 6140 / Credits: 3 )
3
CARM 6150
Professional Practice and Ethics
(CARM 6150 / Credits: 3 )
3
CARM 6450
MS Capstone
(CARM 6450 / Credits: 3 )
3
Students are required to complete (6) credit hours of electives.
( )
Admissions Requirements
1

Completed NSU Graduate Application and $50 Application Fee

2

Transcripts from all previously attended higher education institutions including degree conferral.  

(Applicants who have not yet completed their undergraduate degree programs may submit official transcripts prior to degree conferral to be considered for provisional admission.  Final official transcripts must be submitted to receive full admission into the program.) 

3
Personal Statement of approximately 500 words, detailing the ways in which the program may help the applicant achieve his or her goals. 
4
An academic writing sample (it can be an academic paper, submitted journal writing, or a piece of professional writing). 
5
Submit (2) Letters of Recommendation 
6
Undergraduate GPA of 3.0 or higher  
7

For non-native English speakers and graduates of foreign institutions (where English is not the primary language instruction).  Demonstrate English-language proficiency is required through one of the following options:

Successful completion of a degree at an approved U.S. institution of higher education where English is the primary language of instruction.
Test of English as a Foreign Langague (TOEFL) official score of 213 on the computerized test, 550 on the paper test format, or 79 on the Internet format. 
The Department of Conflict Resolution Studies will accept a total of 9 credits from previous graduate coursework. Coursework must replicate NSU offerings in the major field of interest or must be closely related. Transfer credits must be graduate-level from accredited institutions. Students are required to consult with DCRS Program Coordinator regarding the transfer of credit policy.
NSU's M.S. in Conflict Analysis and Resolution is flexible to meet the needs of working adults and those unable to attend the on-campus program. However, there are many benefits to forming relationships with your professors and participating in hands-on work. Online students are required to attend two Residential Institutes (RI) per academic year. Each RI is five days. Currently, they are held in February and October.  
The RI helps online students build a learning community. During the RIs, you will participate in experiential exercises, roleplays and group simulations. RIs also offer guest speaker presentations, panel discussions, career development seminars, social events and much more. There is also time allotted for faculty advising and student academic reviews. 
Program Director and Admissions Staff
Urszula Strawinska Zanko, Ph.D.
Department Chair & Associate Professor
Department of Communication, Media, and the Arts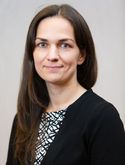 Elena Bastidas
Director of Master's & Certificate Programs & Associate Professor
Department of Conflict Resolution Studies

Nicole Chavannes
Assistant Director & Academic Advisor
Halmos College of Arts and Sciences Graduate Admissions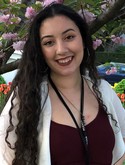 You and NSU – the Sky's the Limit
Your support and involvement helps us create, investigate and improve the world around us. Join us in our passion to bring out the best in our students, our society, our environment and our economy.