Progress into the Advanced Study of Pure and Applied Mathematics and Intern in the STEM Field
Do the math. A fulfilling career in mathematics can be your ticket. Accept new challenges and learn new aspects of a foundational field. Go beyond the numbers and build skills in critical thinking crucial for careers in science, business and technology. This STEM degree gives you the option to explore career opportunities across diverse fields, such as actuary, animator, banker, climate analyst, epidemiologist, pollster and statistician.
Nova Southeastern University's Bachelor of Science in Mathematics will provide you with core cores in laboratory science and calculus that progress into advanced study of pure and applied mathematics. You will investigate the important aspects of analysis, algebra and probability. You'll also have the opportunity to participate in the mathematics colloquium series and learn about new research and applications.
Why Should You Major in Mathematics at NSU?

Attend or present your work at local and national conferences

Opportunities to conduct your own research project on work with a faculty mentor – you can present your research and analytical work at a student symposium for awards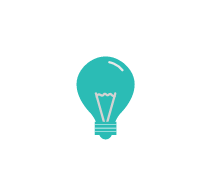 Compete in brain bowl contests or be involved in a Pi Day event Shadow health professionals at one of NSU's health clinics in our Clinic Exploration Program

Gain hands-on experience with chemical instrumentation and equipment in our lab facilities

Learn about the science, technology and policies relating to climate change and sustainable development from our climate-sustainability lecture series

Join national honor societies based on your academic achievement
Previous
Next
Gain Experience from Active Faculty Researchers
The Department of Mathematics is committed to excellence in teaching, innovative research, and providing a student-centered program. Our faculty members will work closely with you to create an engaging and exciting learning environment. They're also active in various areas of research. The faculty research in pure and applied mathematics has numerous applications and provides opportunities for interdisciplinary collaborations.

Average Starting Salary
 The average salary for mathematicians was $105,030 in May 2019, according to the U.S. Bureau of Labor Statistics.

Shark Destinations
Critical thinking skills developed while studying mathematics apply across a range of fields. What about becoming a climate analyst, mathematical biologist, actuary or a computer programmer? All of those are lucrative options. Banking and teaching are always in demand, or you can continue to graduate school in a STEM field of science, technology, engineering or mathematics.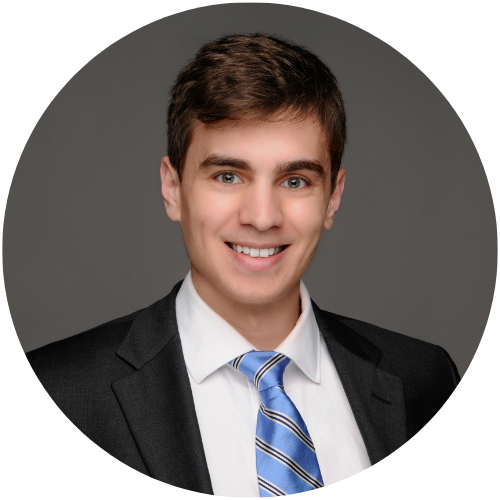 The NSU mathematics faculty possess a mastery of the subject matter but was also able to communicate it through lectures and fascinating in-class examples. My advice to incoming students would be not to be dissuaded from pursuing more difficult courses – and instead look at your time at NSU as a time of introspection and self-discovery, aimed at shaping yourself into the person you dream of becoming.

David Tereshchenko, '19 Mathematics Major
During your undergraduate years, you'll have a number of hands-on opportunities to gain real world experience. As a math major, you'll participate in our mathematics colloquium series and conduct exciting research projects suited to your interests.
Clinic Exploration Program
The Clinic Exploration Program (CEP) offers students the opportunity to shadow medical professionals on the job in many of NSU's medical and health clinics. Program participants gain a broad perspective that shows how various medical fields work together and a practical, up-close review of several medical career options.
All undergraduate students may take part in CEP, no matter what major they pursue. Each rotation lasts two hours per week, for three weeks. Because this is a volunteer program, member commitments are flexible and voluntary.
Who Can Participate
Any NSU undergraduate student in good standing who wants to participate in CEP must:
have a 2.5 GPA or higher
be registered for classes
complete OSHA and HIPAA trainings
be curious about various health professions
conform to scheduled assignments, dress codes, and other professional responsibilities
How to Enroll
complete the Clinic Exploration Program Application
schedule and complete OSHA blood-borne pathogen safety training
take HIPAA Privacy and Security training
turn in completed application to program coordinator in Parker building, suite 367
Students are offered the opportunity to participate in CEP each semester. Registration for the program is open during the previous semester.
Participating Clinics
Athletic Training
Audiology
Dentistry
Internal Medicine
Optometry
Osteopathic Manipulative Medicine
Pediatrics
Reserve your seat in one of NSU's graduate or professional schools while you earn your bachelor's degree. With NSU's Dual Admission program, you don't have to worry about competing with thousands of other students for a spot in a highly selective graduate program. This Premier Program gives you an opportunity to get a head start on your career, so you can start earning sooner.   
Your NSU professors are dedicated to ensuring that you have a great academic experience. They regularly review the curriculum to make updates that give you an edge in today's ever-changing world. As an NSU math major, some sample courses that you could take include Number Theory, Abstract Algebra, Applied Cryptography, Basic Probability and Complex Variables. Visit the B.S. in Mathematics curriculum to view detailed course descriptions and plans of study. 
Integrating minors across the arts and science curricula allows NSU's Halmos College undergraduates to be creative and critical thinkers through their diverse learning experiences. You'll gain fresh perspectives by thinking experientially as well as experimentally.