Learn Skills that Will Give You the Edge to Apply to Law School, Graduate School or Pursue a Career in International Affairs and Diplomacy
In Nova Southeastern University's B.A. in Political Science program you'll learn about both the U.S. political system (the forces that influence it and the consequences for the nation) and international political systems (international relations, global institutions, and international alliances). Dig deeper with courses on political economy, political theory, research methods and politics in Latin America and the Middle East.
Strengthen your analytical skills in Model United Nations competitions with our award-winning team: the Nova International Relations Association (NIRA). Research and defend a legal stance in a courtroom setting on our Mock Trial team. Hear from and engage with visiting authors, political figures, and activists and take advantage of the uniquely international flavor and political dynamism that characterizes South Florida.
Why Should You Major in Political Science at NSU?

Get real world experience in your community through field experiences and internships

Pi Sigma Alpha; National Political Science Honor Society

The Nova International Relations Association (NIRA) – Award Winning Model United Nations Team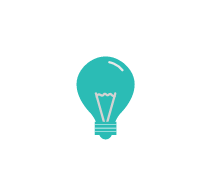 Phi Alpha Delta; National Law Fraternity

Gain access to NSU's vast network of schools Get prepared to apply to law school, graduate programs in politics and international affairs, or prepare yourself to work directly in the world of politics and non-governmental organizations
Previous
Next
Dominate Political Fields
Politics may seem like the most obvious choice, but there are plenty of opportunities to apply your knowledge in law, journalism, nonprofit organizations, or education. An increasingly globalized world requires more politically savvy business leaders and government officials. With a political science degree, you have a lot of flexibility in job location. According to the U.S. Bureau of Labor Statistics, employment positions for political scientists are expected to grow at a rate of 6% through 2029. You can also advance your studies at the graduate level in international affairs, business or law.

Average Starting Salary
The average salary for political scientists in May 2019 was $122,220* (requires an advanced degree).
*Source: U.S. Bureau of Labor Statistics

Shark Destinations
You'll find NSU Political Science alumni all around the country. Political Science majors have a wide array of fields to choose from as their strengths in critical thinking ad writing make them attractive to a wide range of careers. You will find them in companies like Elekta, Barakat Law, PA Baumann and Gant & Keeley, P.A.*. You will also find them in a wide range of governmental and non-nongovernmental organizations like the Department of Homeland Security, The International Republican Institute and Teach for America. Our alumni are also in prominent graduate programs in places like the University of Delaware, Virginia Tech, Wake Forest and Emory University.
*Data provided by NSU's Office of Career Development
During your undergraduate studies, you'll have a number of mentorship opportunities and both simulated and real-world experiences. You can work with faculty, attorneys, judges, and activists to strengthen your resume and be job-ready. Many of our students gain internships in the legal field, while others work on south Florida political campaigns.
Additionally, students can benefit from partnerships like the Washington Center in Washington, D.C. – where students have turned a summer internship into a full-time job.
Reserve your seat in one of NSU's graduate or professional schools while you earn your bachelor's degree. With NSU's Dual Admission program, you don't have to worry about competing with thousands of other students for a spot in a highly selective graduate program. This Premier Program gives you an opportunity to get a head start on your career, so you can start earning sooner.
Your NSU professors are dedicated to ensuring that you have a great academic experience. They regularly review the curriculum to make updates that give you an edge in today's ever-changing world. As an NSU Political Science major, some sample courses that you could take include Judicial Politics and Process, Comparative Legal Systems, Global Politics, Model United Nations and The First Amendment. Visit the B.A. in Political Science curriculum to view detailed course descriptions and plans of study.
Integrating minors across the arts and science curricula allows Halmos College undergraduates to be creative and critical thinkers through their diverse learning experiences. You'll gain fresh perspectives by thinking experientially as well as experimentally.