Take Your Career Further with NSU's Graduate Degree Programs
At the NSU Halmos College of Arts and Sciences, our goal is to inspire and empower you through the symbiosis of diverse disciplines. Expand your critical thinking. Explore your creativity. Become the type of academic or professional who creates change.
NSU is the ideal place to advance your current career, expand your credentials or branch into an entirely new field. Many programs offer multiple options for concentrations in close partnership with renowned faculty advisors who teach by example.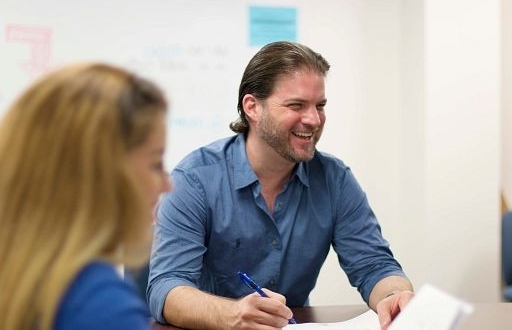 Master's Degrees
The NSU Halmos College of Arts and Sciences offers Master of Arts, Master of Science and Master of Professional Science degree programs that lead to fulfilling careers in a variety of fields.
See Master's Degrees
Doctoral Degrees
Our two Ph.D. programs – in Conflict Analysis and Resolution and Oceanography/Marine Biology – are designed for in-depth study in your field while drawing from a variety of theoretical perspectives and the knowledge of our experienced, interdisciplinary faculty.
See Doctoral Degrees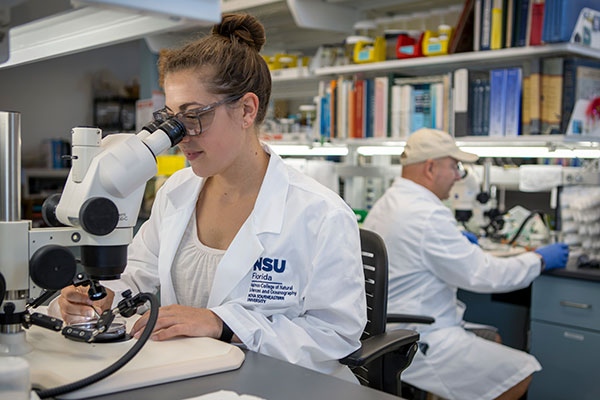 NSU Halmos College of Arts and Sciences Graduate Programs
You and NSU – the Sky's the Limit
Your support and involvement helps us create, investigate and improve the world around us. Join us in our passion to bring out the best in our students, our society, our environment and our economy.